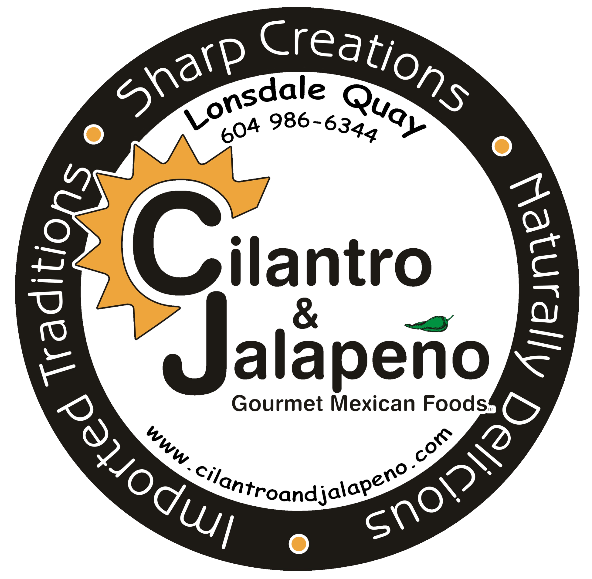 Cilantro and Jalapeno is an ethnic takeout restaurant in North Vancouver, BC that specializes in authentic homemade Mexican foods that are made fresh daily. At Cilantro and Jalapeno, we always try to carry a full, well-rounded selection of hard to find authentic Mexican/Latin specialty food items, including Mexican candy.
Monday to Friday, 9am to 7pm, for Breakfast Lunch and Dinner
Our Covid-19 Response:
It is important to us that both our customers and our staff feel comfortable coming to our store, either to order a meal or purchase items from our grocery area. This is why we at Cilantro & Jalapeno are taking all the necessary precautions to stay healthy and protect against the novel Coronavirus.
1) Our employees have been given specific instructions to follow to maintain a healthy and sanitized work space. Our work area is cleaned and disintected regularly, along with our public spaces and our credit/debit machine.
2) We are currently offering only Take-Out service for all our meals. To encourage social distancing, we have removed the seating from our surrounding dining counter, and the Quay has closed the indoor public seating areas.
3) Any of our staff who may experience cold or flu like symptons, no matter how mild, will be advised to stay at home.
4) Please note none of our staff have travelled outsite of the Lower Mainland in the past 2 months.
We thank you for your support during this time and we look forward to continuing to provide you with quality products and services.
The Cilantro & Jalapeno Team
CALL US AT 604 986-6344 TO ORDER FOR PICKUP
ORDER ONLINE FOR DELIVERY THROUGH ONE OF THESE SERVICES: